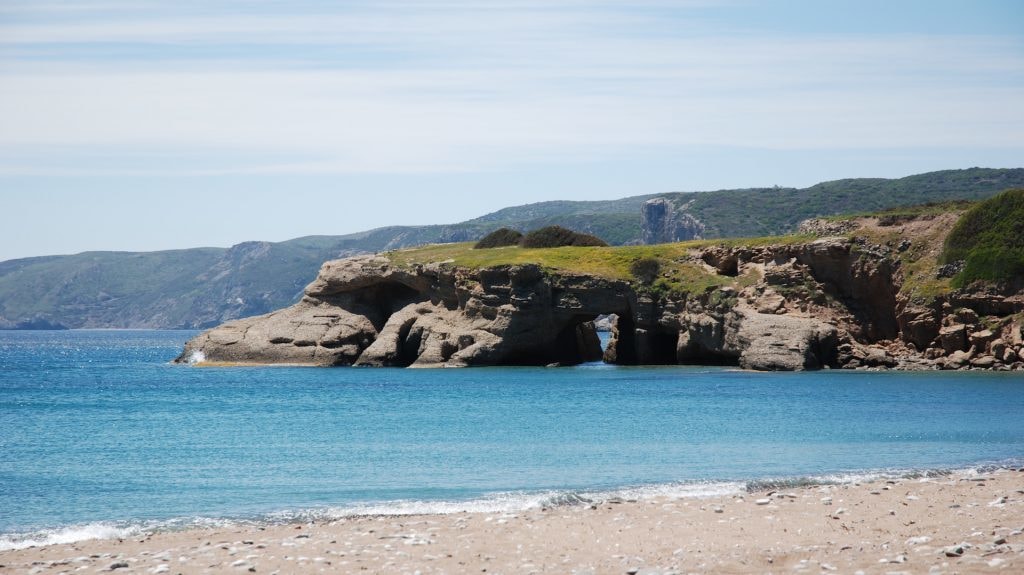 Palaiopolis, the birthplace of Aphrodite
Location
Palaiopolis is an ancient city located on the southeastern coast of the island of Kythira in Greece. The city dates back to the Minoan period, and it was an important trading center during the Mycenaean period. The city was later inhabited by the ancient Greeks and the Romans.
Skandeia
---
The ancient city of Kythira, located in Palaiopolis and buried under the torrents.
The city with its harbor was destroyed by earthquakes.
In the surrounding area there are scattered archaeological finds. Today, the visitor can see the vaulted tombs and the throne of Aphrodite.
Legend says that goddess Aphrodite emerged at the sea of Palaiopolis so, if you explore the area, you'll find the ancient baths of the Goddess!
In addition to the archaeological site, there are several beautiful beaches and coves in the area surrounding Palaiopolis. Visitors can enjoy swimming, sunbathing, and snorkeling in the crystal-clear waters of the Mediterranean Sea. There are also several hiking trails in the area, which offer stunning views of the coastline and the surrounding landscape.
The beach of Palaiopolis is the largest on the island. It lies between the village of Avlemonas and the settlement of Ancient Skandeia.
---
The beach
The beach combines parts of pebbles and sand and is ideal for water sports - skiing, windsurfing, etc.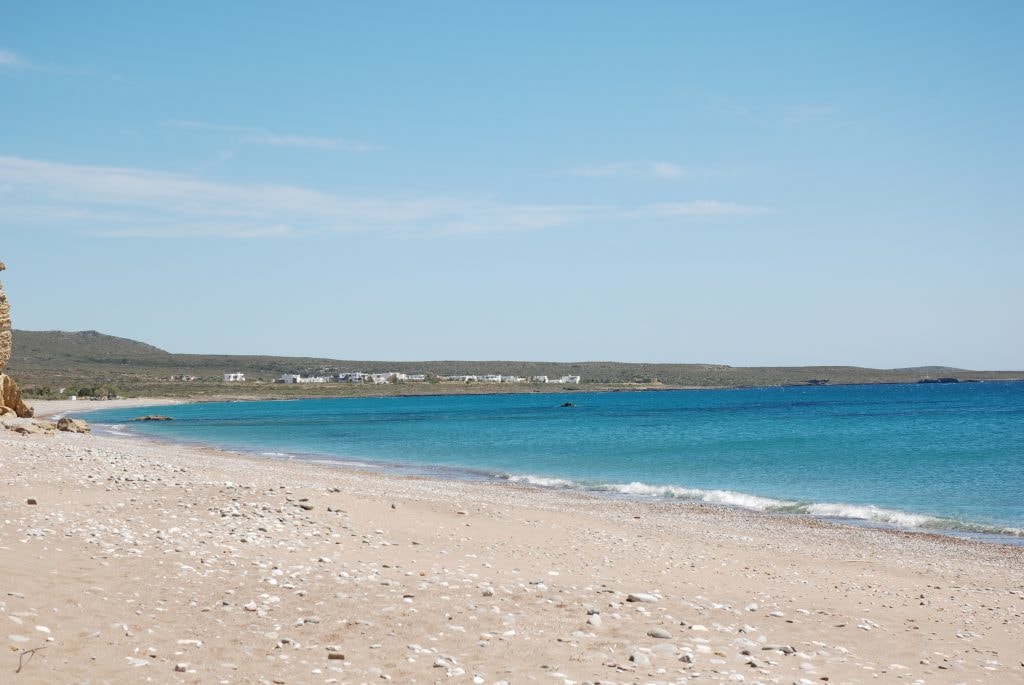 Palaiopolis, the sea that Aphrodite emerged